Dr. Rajesh Sarwadnya is Post-graduation in Practice of Medicine Homoeopathy . After, completing post-graduation, he shifted to Mumbai in the year 2006 and conceptualized 'Vivekananda Youth Connect '. He has been associated with various welfare activities since his school days and this laid foundation stone of an active social servant. Connecting youths of India with Swami Vivekananda's vision, life and message is his mission.
Dr. Sarwadnya was born on 11th August, 1980 in Beed District of Maharashtra and his initial schooling was done at a rural school in a village named Neknoor. He joined Rashtriya SwayamSevak Sangh (RSS) in 1985 when he was 5 years old. RSS ideologies are is what makes him the person he is today. He has worked extensively in promoting RSS ideology to underprivileged localities of Mumbai, to billionaires, to opinion makers from different walks of life.
He has also participated actively in Akhil Bharatiya Vidyarthi Parishad activities in his college days . With his profound networking skills, selfless efforts, and connections at various forums and levels, Dr. Sarwadnya's, has inspired countless people to join his foundation Vivekananda Youth Connect. On 8th January, 2017, Dr. Sarwadnya successfully organized Mumbai Marathon "Run For Nation" to promote Swami Vivekananda teachings, especially among youths. This gave him more insights and he organized "Delhi Peace Marathon" on 10th September, 2017 after that there was no looking back.
He envisions to conduct peace marathons in many global cities so to connect to global peace communities with an aim to spread Swami Vivekananda's teaching and peace message. He was presented with "Swami Vivekananda Young Leadership Award" by Prestigious ISOL Foundation at Chicago USA in September 2015.
"Swami Vivekananda views and preaching inspire the youth of India to strive, strive for achieving their goal. His ideals are of great relevance today, and they encourage youth to aim higher and work harder and not be scared of failure. And this is what makes Swami Vivekananda a great youth icon."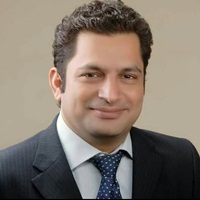 Dr. Rajesh Sarwadnya
(Founder)